Happy December!
Here are the amazing doTERRA December 2018 promotions! Get doTERRA Frankincense essential oil FREE ($93 value!) with any 200 PV order! What's a PV? It's a product value assigned to each product. For most products 1PV = $1. I personally like to use frankincense frequently. I use it in my moisturizer and anytime for a pick me up. I like to use a drop on my hands and inhale when I'm feeling super stressed. I also like to use it on myself or the kids if feeling under the weather.
Frankincense Essential Oil Uses:
Rub Frankincense on your hands after a long day of gardening for a warming and soothing effect.
Dilute and apply topically to reduce the appearance of skin imperfections.
Apply to the bottoms of feet to promote feelings of relaxation and to balance mood.
Take one to two drops internally in a veggie capsule to support healthy cellular function.*
Learn what makes doTERRA frankincense essential oil special with their co-impact sourcing here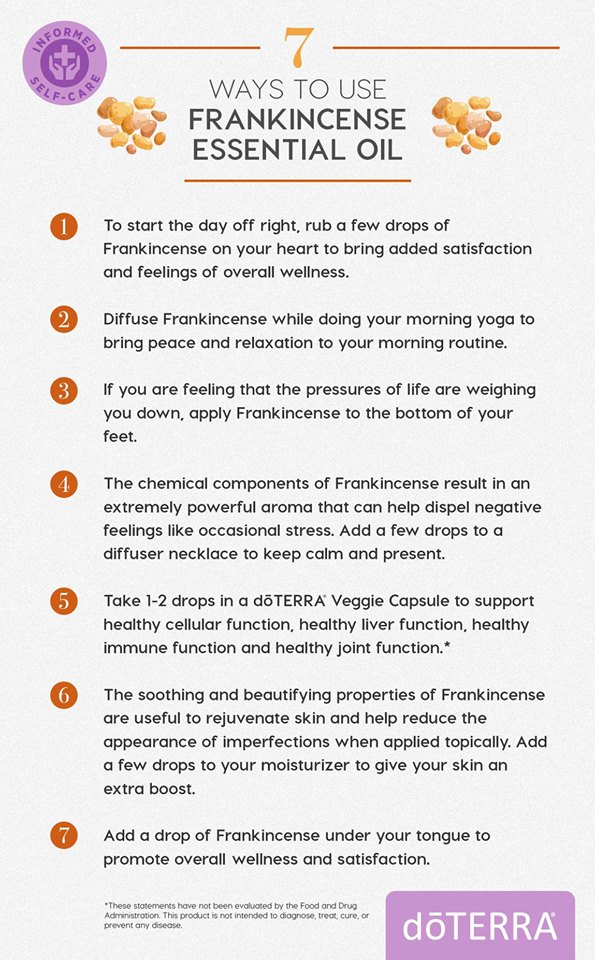 Arbovitae Uses
Add a few drops to a spray bottle with water and spray on surfaces or hands for a quick DIY cleaner.
Apply to wrists and ankles while hiking.
Diffuse to purify the air and to repel insects inside the home.
Mix 4 drops of Arborvitae essential oil and 2 drops of Lemon essential oil for a natural wood preservative and polish.
Use during meditation for a sense of peace and calm.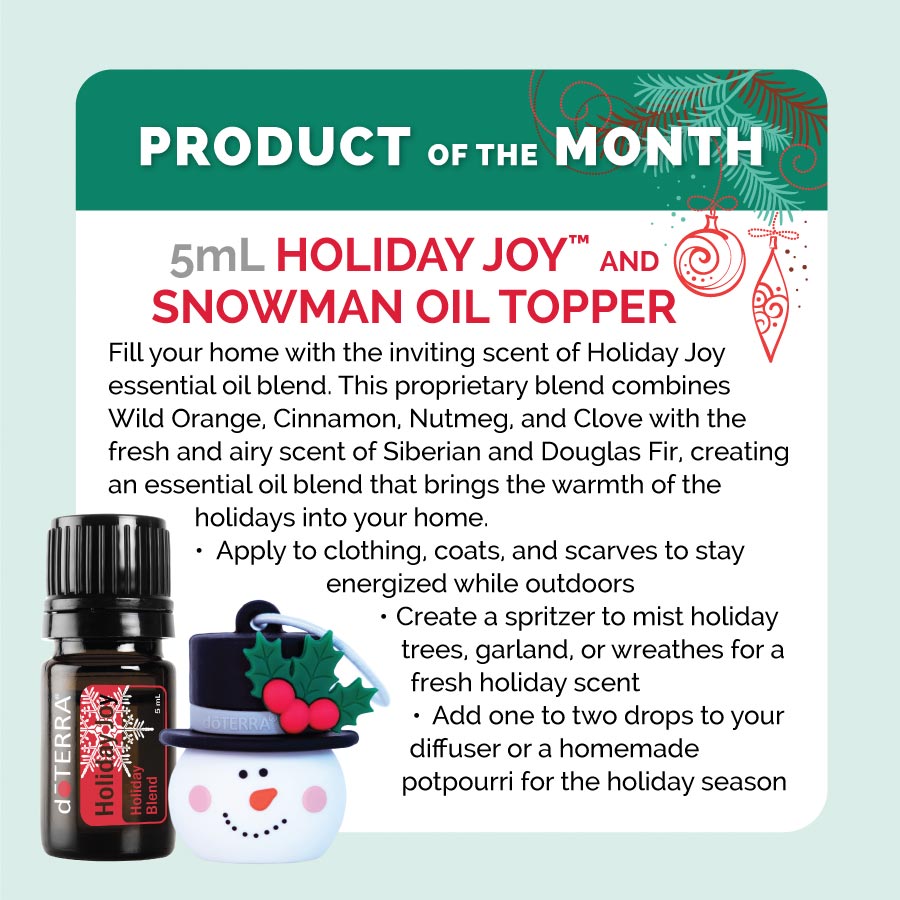 Get The Holiday Joy blend free with 125pv loyalty rewards order! Don't have a doTERRA account yet to be able to get products for free? Sign up here for your own wholesale account. It's only $35 for the year or the account is free if you choose one of the starter kits.
The doTERRA Home Essentials Kit is one of the most popular starter kits. It comes with large size bottles of the top 10 essential oils. It also includes a diffuser. This kit will help you get started with healthier options for your home and you save over $80 by purchasing the kit! If you purchase the kit in December you also get the Frankincense essential oil FREE. You will also receive a welcome package from me with additional goodies as well as a booklet to help you get started.