Happy December! The doTERRA December promotions are here! My absolutely favorite promotions for this month is the free frankincense with purchase. I LOVE frankincense and use it daily. You get FREE frankincense with any 200pv order in December! That's $68 wholesale/ $90 retail value!! If you place your order as loyalty rewards, you will also get the points back!!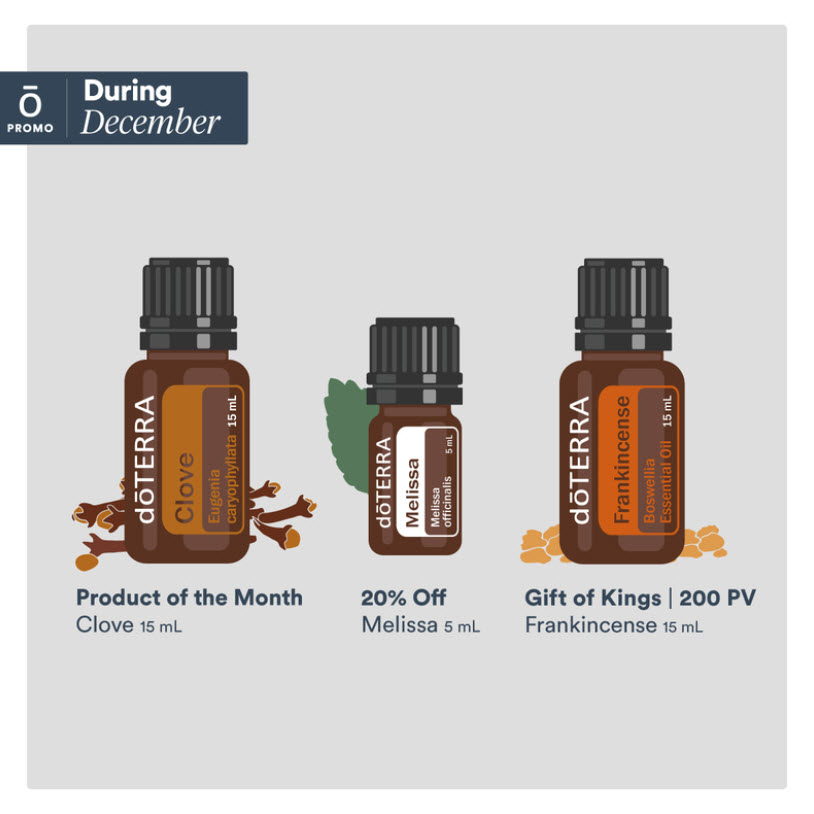 Frankincense benefits
doTERRA frankincense is an amazing essential oil. I use it personally daily. I take it in a veggie capsule and I also use it in my skin care. I also love to use a drop on my hand whenever I feel stressed and need a moment to center.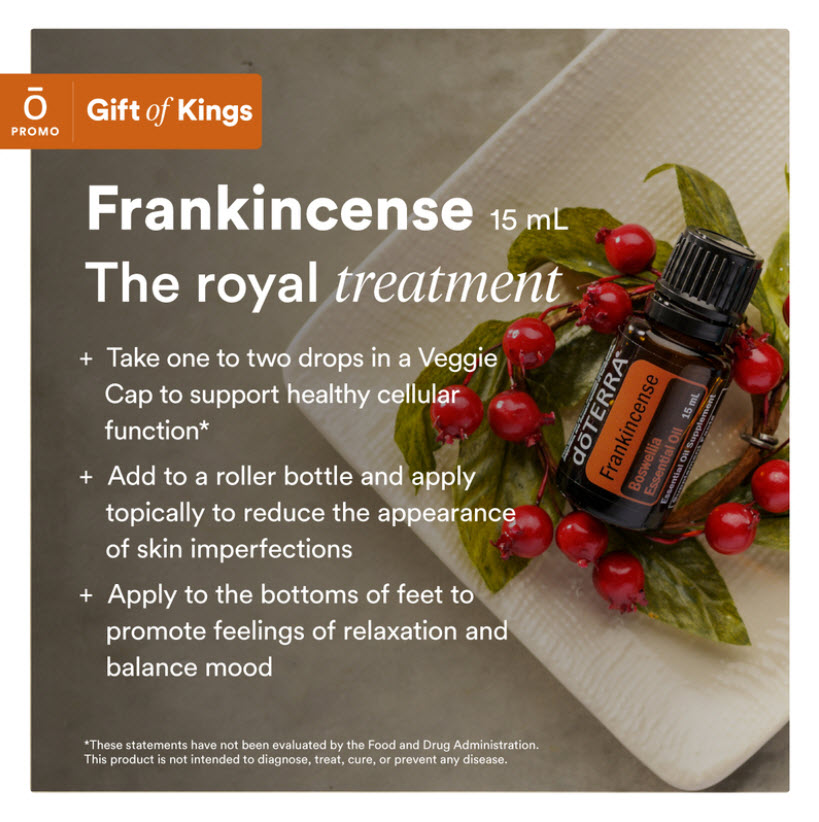 Melissa Essential Oil – 20% off!
the doTERRA Melissa essential oil is a must have in your cabinet. It's 20% off this month which is a great deal! The oil is pricey but so worth it to have on hand.
Melissa Essential Oil Benefits
Melissa is great to use in skin care. Just use a drop in your moisturizer. It's also amazing for immune support.
Product of the month
The free product of the month with 125PV order is clove! Clove is a great oil to use to support the immune system. It's also great added to tea and drinks.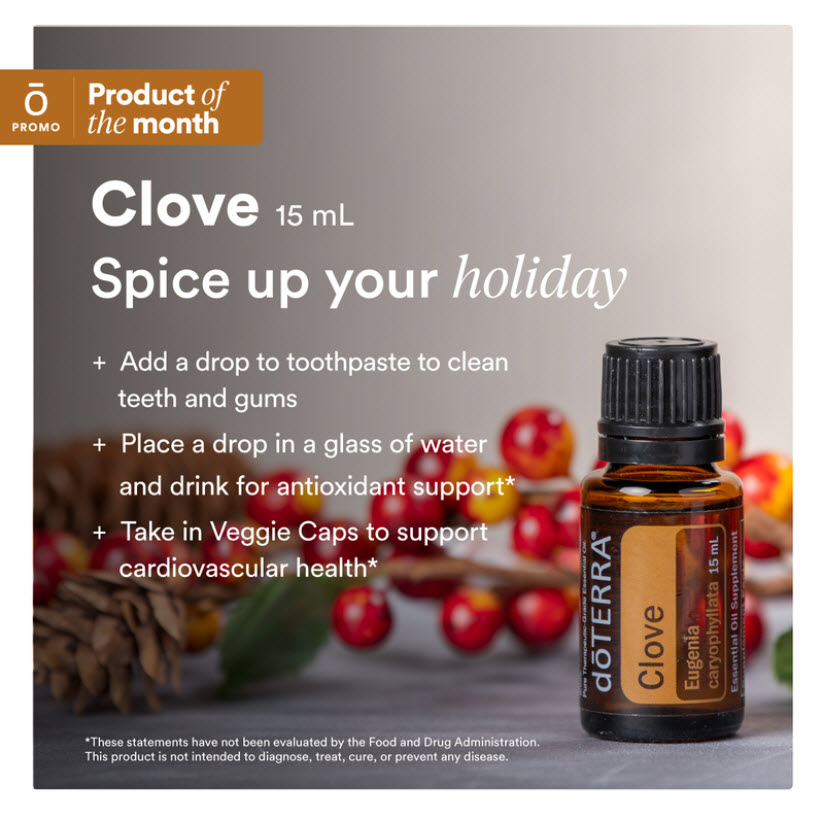 Home For the Holidays Diffuser Blend
Try this diffuser blend for a beautifully scented home during the Holidays.