Tips For Back To School Health For Children
Now that back to school time is here, here are some things you can do to help your kids stay healthy.
Clean Nutrition
It all starts with clean nutrition. Avoid giving processed foods with high fructose corn syrup and hydrogenated oils and focus on giving as much real foods as possible with plenty of vegetables. Also consider giving a multi-vitamin supplement and probiotics to support the gut health. Gut health is important for keeping the immune system healthy.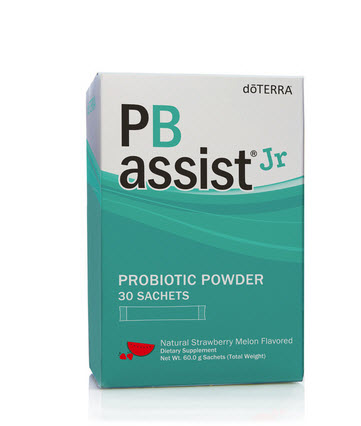 Keep Hands Clean
Keep the hands clean and germ free with frequent washing. Avoid antibacterial hand soaps and gels and choose natural options instead to avoid toxins. We use the doTERRA hand soap in our house and the doTERRA Onguard Sanitizing spray for on the go. The spray is also great to pack in the kids lunches to use at lunch time before touching food.

Get Exercise
Try and aim for 30 minutes or more of daily exercise to keep growing bodies healthy. Youth sports are a great way for kids to stay active. If they like to play video games, have them take breaks and go play outside before continuing playing more.
Use Essential Oils
Use essential oils to support the immune system and overall daily wellness. My personal favorites in our house are the doTERRA Onguard essential oil blend and the doTERRA Breathe blend for respiratory support. Both are great to use in the diffuser at night time. The Onguard essential oil blend is also good for making an essential oil roller bottle for daily immune support. You just roll the bottle on the bottoms of the feet in the morning or at night. Frankincense is great to use for cellular and immune support. It's good to use in a diffuser or apply on the bottoms of the feet. I like to use it if my children at not feeling well along with the Onguard, Melaleuca and lemon essential oils. doTERRA Digestzen is a great essential oil blend to have for tummy support. I use Digestzen on my kids tummies all the time. I just rub 1-2 drops on their tummy for digestion support or occasional tummy upset. If your children do sports, the doTERRA deep blue is great to have on hand. I use it on my children all the time. My children do various sports so I loving having this oil blend on hand. Most of the time I rub it on their legs or any areas of occasional muscle discomfort. It's also great for growing legs at bed time.
All these oils are available in a convenient starter kit that includes a diffuser and 1 year wholesale membership. There are no monthly minimums of purchase requirements. This kit is one of the most popular starter kits for families. It's a great price too and helps to save over $80. There is a mini kit version too which is great also. It doesn't come with the diffuser and comes with smaller bottles of all the top ten essential oils but is still a great option to get started with essential oils for your family.
The Home Essentials Kit $275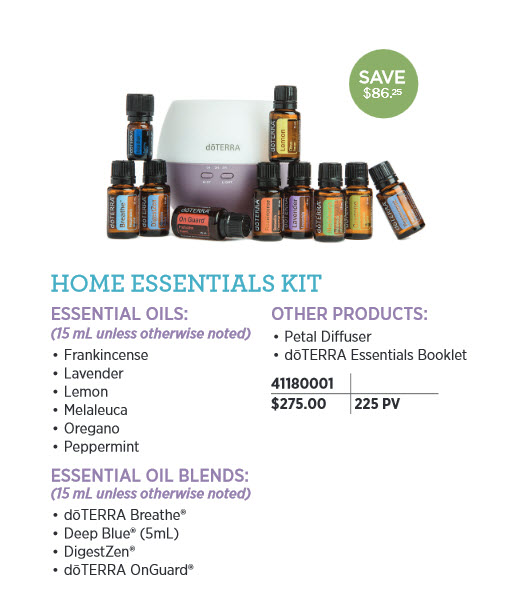 The Family Essentials Kit $150
This is a smaller version of the kit above. This kit is also a great starter kit.