Don't miss out on the amazing doTERRA BOGO offers and the limited edition BOGO box available July 20th only, 2020. Check back here for updates.The BOGO offers will go on for 2 weeks but your chance to snatch the BOGO box lasts only one day so don't delay! Get your box by going here on July 20th, 2020 to order! Add $35 wholesale account fee to the order and get access to wholesale pricing for 1 year!
Here are details on the doTERRA BOGO box as well as individual oil info! Hurry to get yours before it sells out by ordering it here! If you don't have your own doTERRA wholesale account yet, add the account to your order for $35 and you get access to wholesale pricing for 1 year without monthly ordering requirements! Click here to order the box with the wholesale account!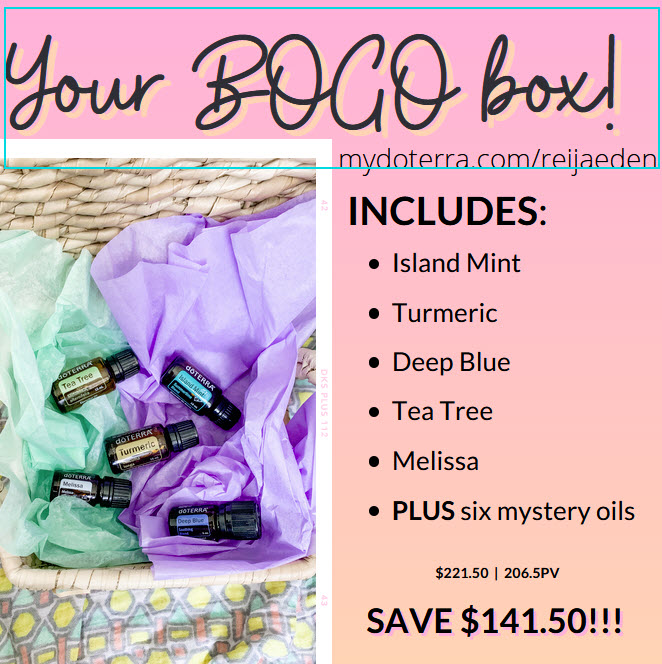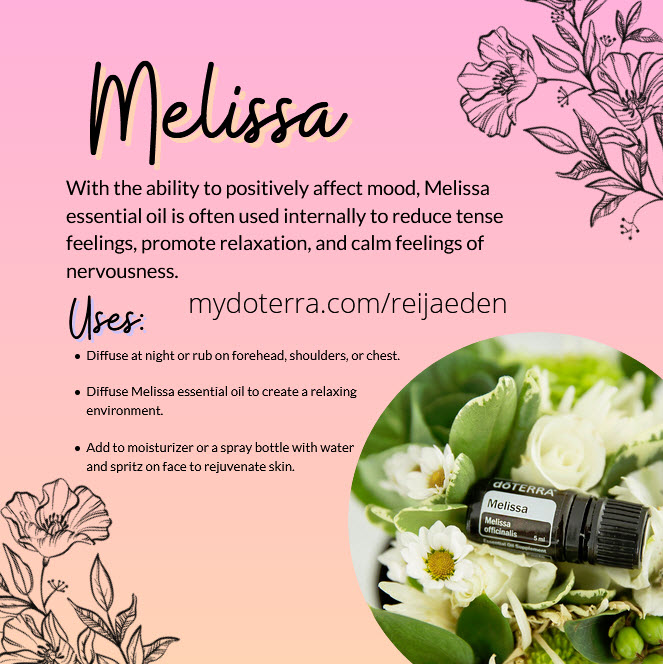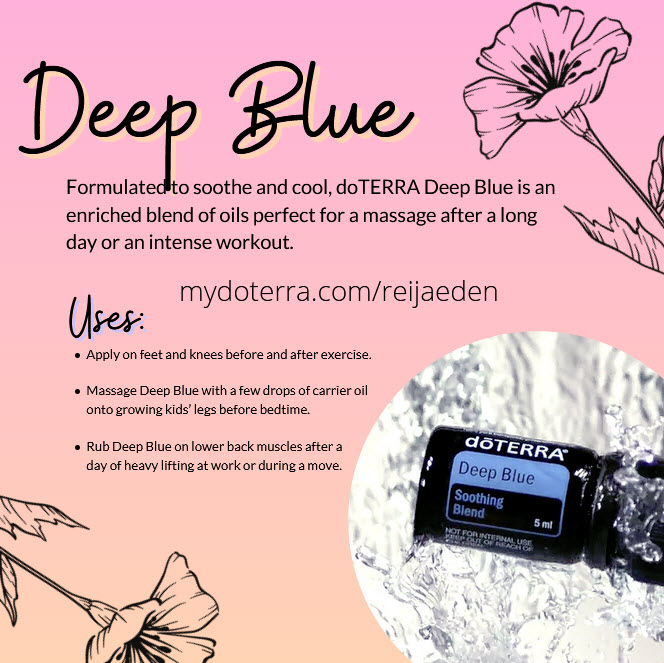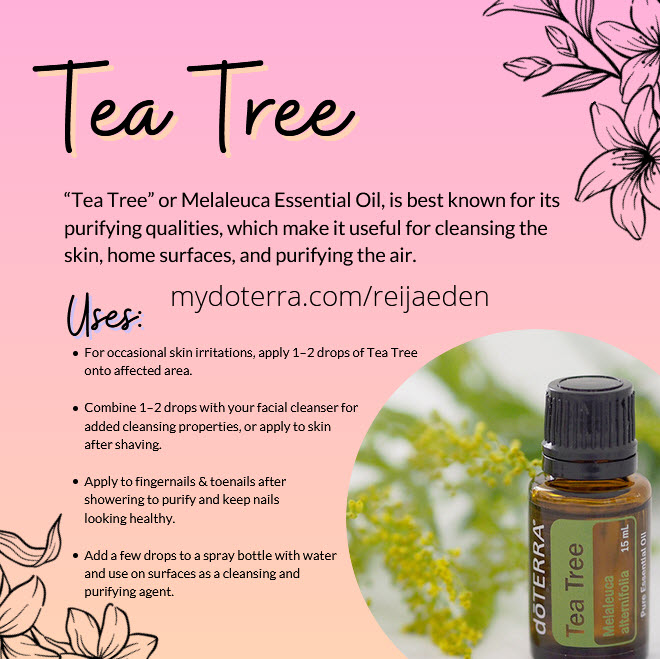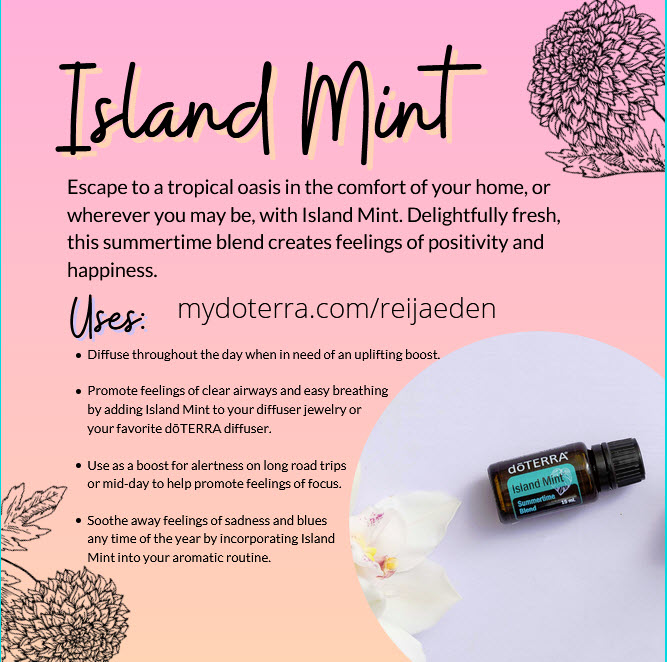 doTERRA BOGO 7/21/2020
Today's BOGO (buy 1 get 1 free) offer is purchase doTERRA turmeric and get doTERRA Cheer for free!! The free Cheer essential oil blend will show in cart at checkout. This promo is valid today, 7/21/20 only. Go here to get yours! You don't want to miss on this promo. These two oils are amazing for supporting your body and your mood!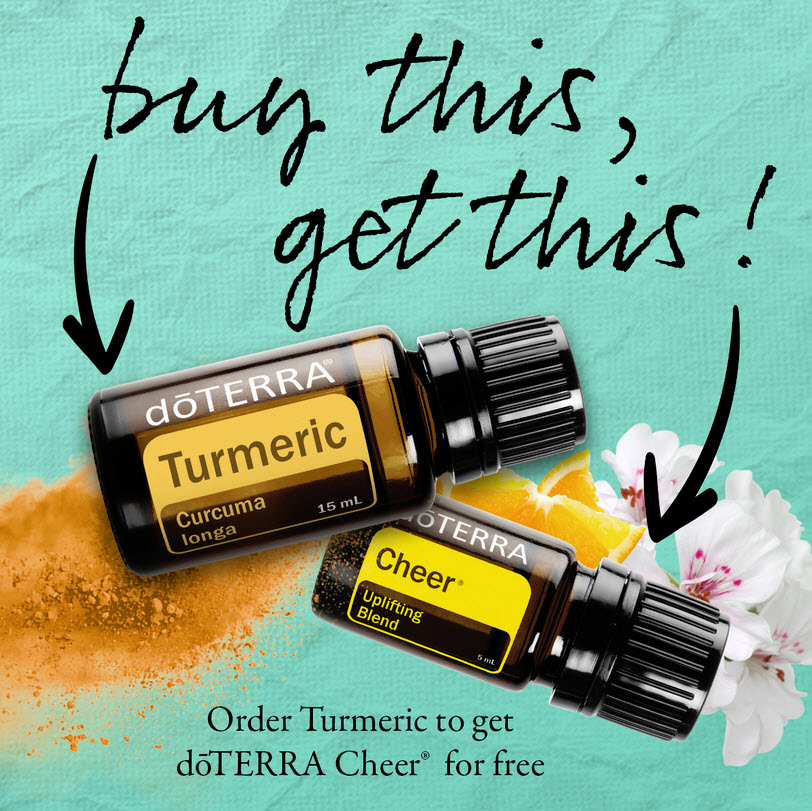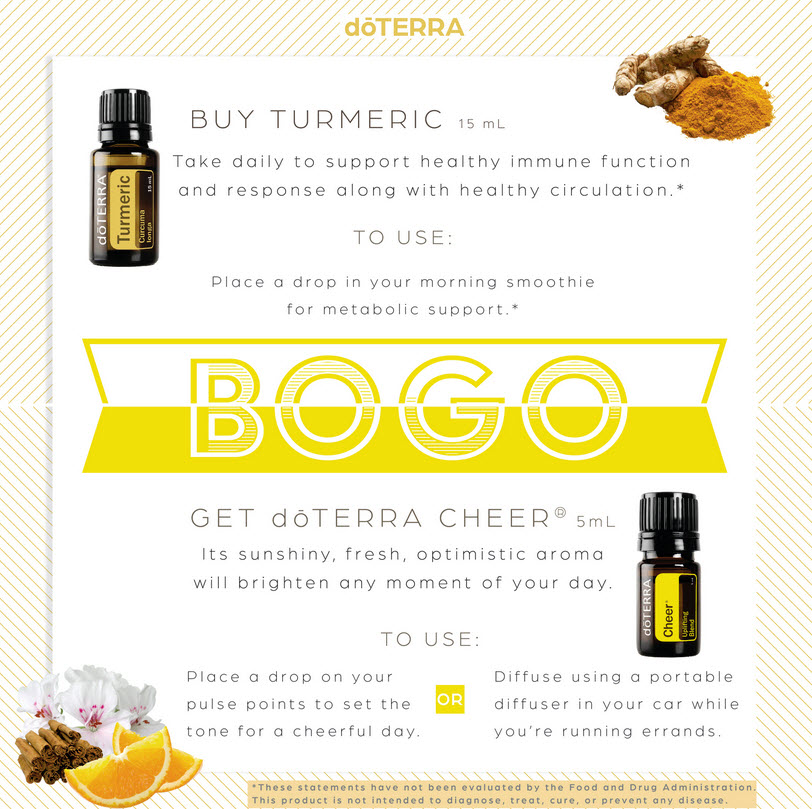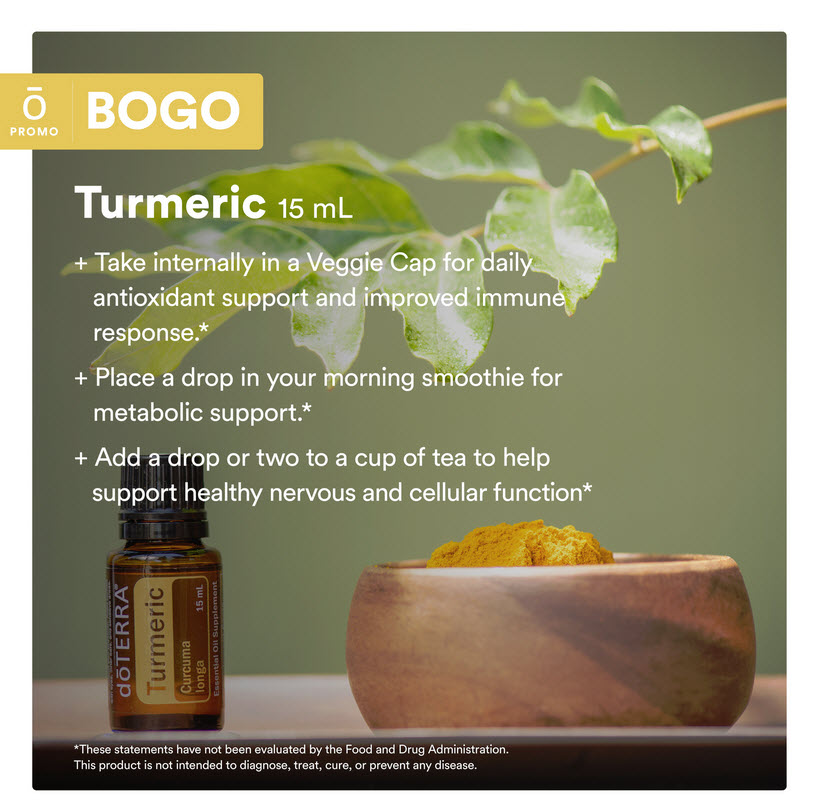 July 22, 2020 BOGO
Today July 22, the doTERRA BOGO (buy 1 get 1 free) offer is purchase Tea Tree, get Citronella free! Both oils are must haves at home. I love to use Tea tree for all skin related issues and Citronella to keep bugs at bay. Go here to get yours!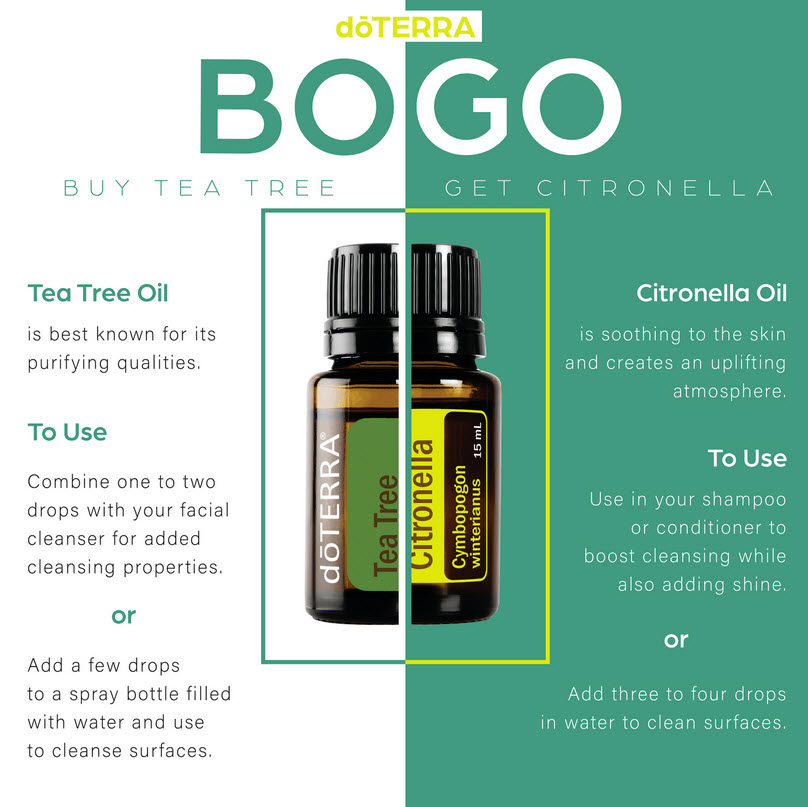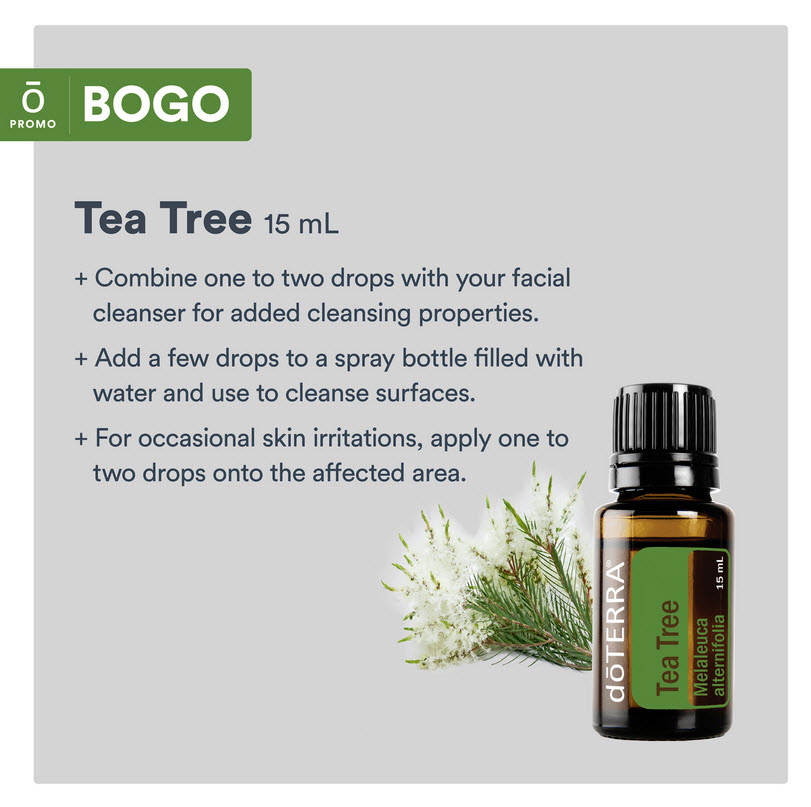 doTERRA BOGO 7/27/2020
Today's BOGO is another great one! Buy Island Mint® 15 mL, get Purify 15 mL free! Today, 7/27 only!! Why is this such a big deal? You can't get Island Mint any other time. It's a limited edition blend that is not available for purchase regularly. It's such a fun and uplifting scent especially for summer time. I love to diffuse it and sometimes add a drop on the hands for instant mood lift. Purify is amazing for cleaning and laundry.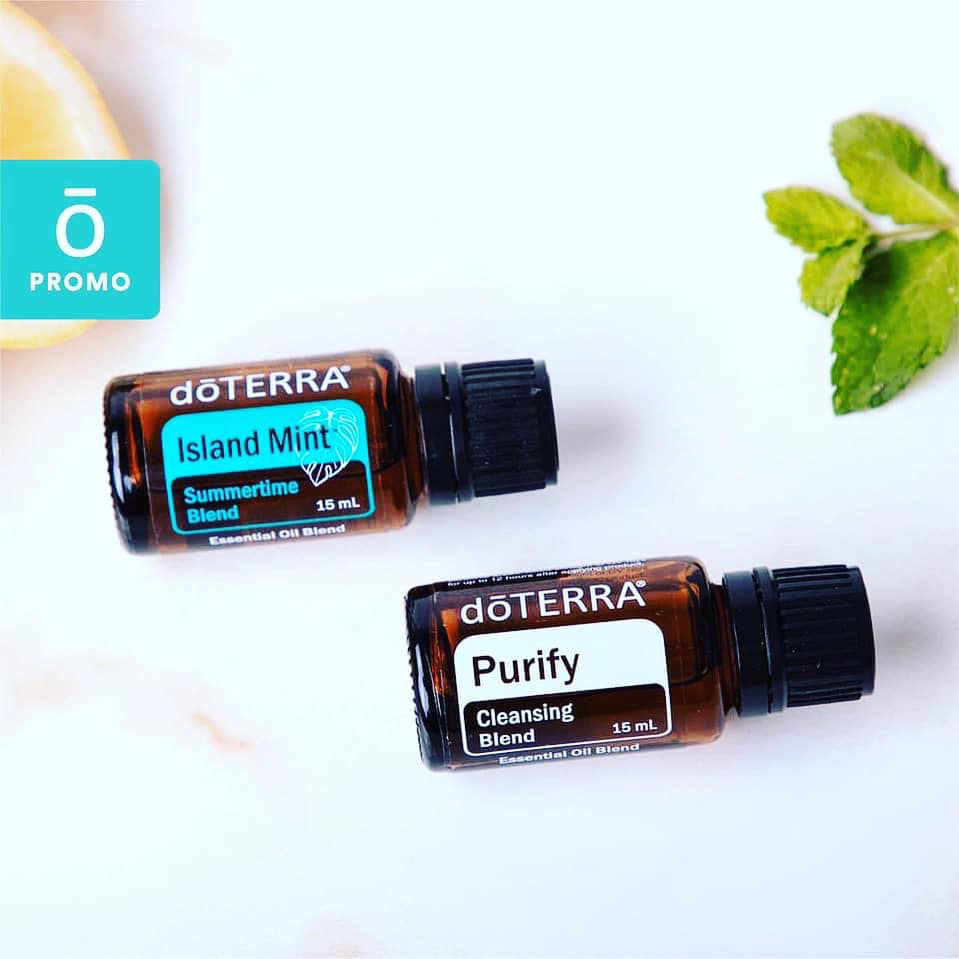 How to get the free Purify? Add Island Mint to cart and the free Purify will be showing in cart at checkout! If you have your doTERRA account, just login and order. If you don't have a doTERRA account, go here to shop!. Why get your own doTERRA account?? You save money by getting access to wholesale pricing and promos like today's BOGO. You can also earn points and get free products. Here is a link to one of the most popular starter kits along with today's BOGO. The kit includes the free wholesale account and a diffuser along with the most popular oils for the home as well as today's BOGO offer! Go here to order yours!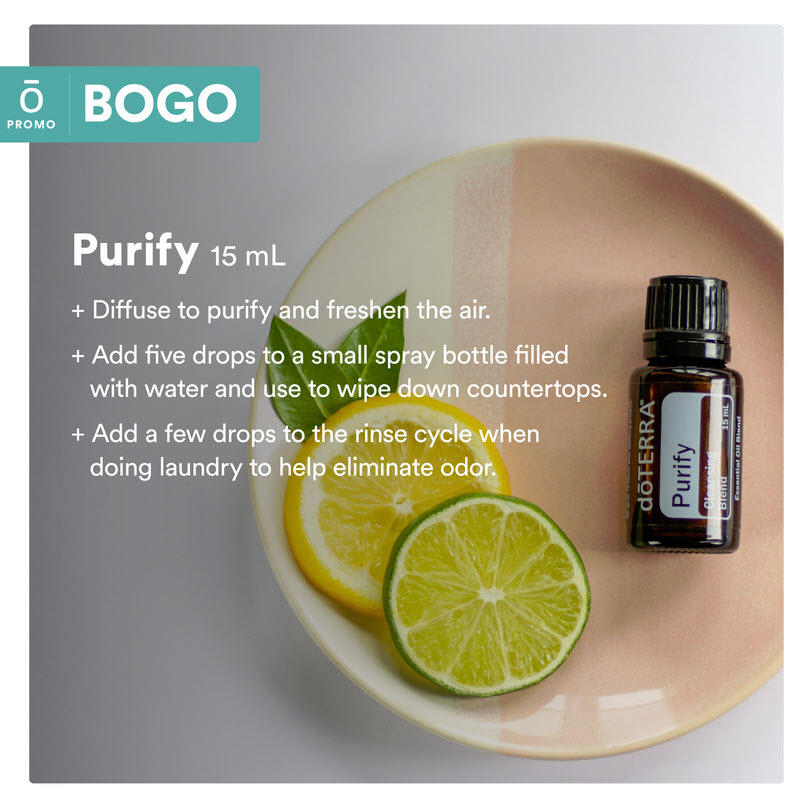 7/28/20 BOGO – Buy Deep Blue get Past Tense free!
Today, 7/28/2020 only, purchase doTERRA Deep Blue and get doTERRA Past tense for free! This is the ultimate soothing combo for muscles!
doTERRA BOGO 7/29/2020
Add a drop of luxury to your everyday with today's BOGO! Purchase doTERRA Melissa oil and get Roman Chamomille and Yellow Mandarin for free!!