48 hr F L A S H   S A L E !
This has never happened before! doTERRA just announced that starting March 22nd 12am MST —> 11:59pm of March 23th, there will be select items offered at 25% off!
Limit of 1 of each per account.
If you don't have an account, you have time to sign up today and to be able to take advantage of this amazing promo starting tomorrow (3/22)! You can sign up with just $35 annual membership fee!! It's like a Costco membership but cheaper! There are no monthly commitments or purchase requirements. Just pay for the membership and you get access to 25% off wholesale pricing plus access to this amazing flash sale!! You'll also get 1:1 mentoring with me, a certified essential oil coach. By being part of my tribe, you are never alone with your oils. I'm here to support you and help you! You'll also get an exclusive welcome package from me as well as ongoing support via phone and email. There is no better time to sign up than now! Go here to get your account and take advantage of this amazing promo, starting tomorrow!!!
Stay tuned for the announcement of each product featured in the flash sale early tomorrow morning (3/22/2018)!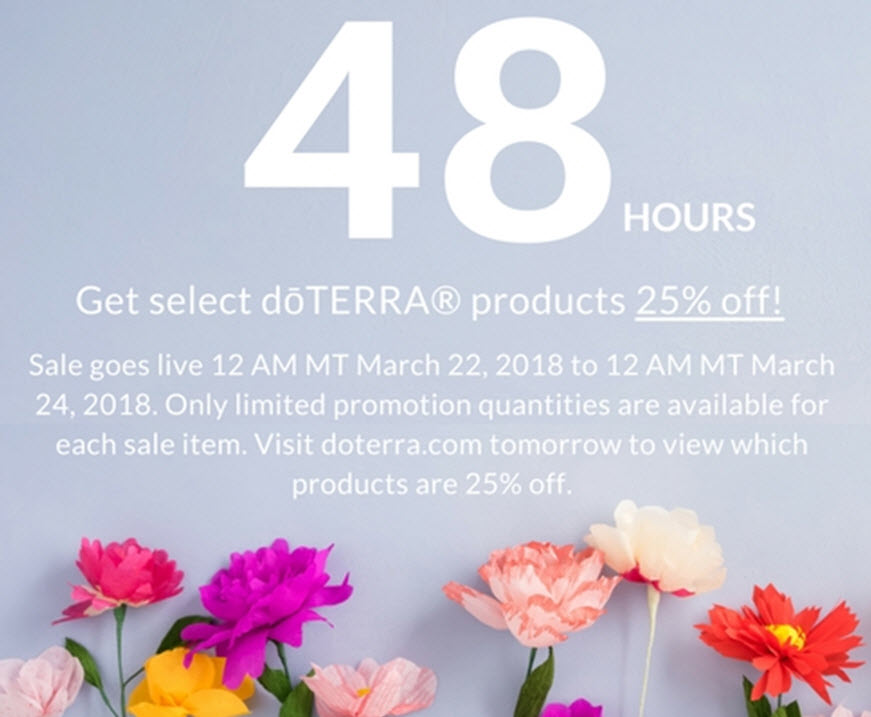 Here are today's promotional items! One item per account. Don't have your own account yet? Get one here and take advantage of these incredible savings!