The doTERRA Holiday Collection 2019 is now available!! The collection officially launched today, November 1st but some of the items won't be available until December 1st. Be sure to order as soon as possible so you don't miss out! Some of the items might sell out right away and some might be in stock for longer. We never know how long the items last because they are limited edition items. I'm personally super excited about this collection and want everything in it! I can't wait!! Don't have your own doTERRA account yet, to take advantage of these limited edition items? Go here to get one! For $35 you get access to wholesale pricing for a year with no ongoing commitments or monthly minimum purchase requirements!! You save money each time so shop!
Brevi diffuser with Holiday Peace Oil Blend
The Brevi diffuser is such a pretty diffuser perfect for gift giving. The diffuser comes with a bottle of the doTERRA Holiday Peace Oil blend. I personally love the Holiday Peace blend because it smells like Christmas trees.
Lava Rock Diffuser
These lava rock diffusers are great to use in a car, on the desk, in a closet etc. Just add the oil and enjoy the scent!
Holiday Joy Oil blend
The doTERRA Holiday Joy Essential Oil blend is one of my favorites. I diffuse this every year with the Holiday peace blend. I like to switch between the two scents.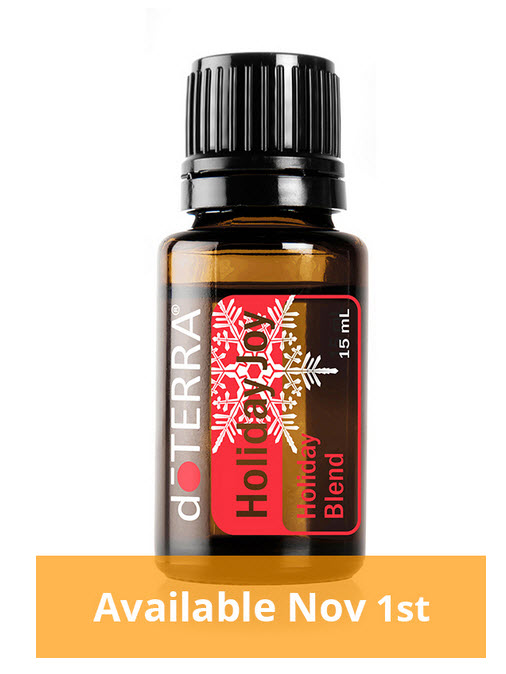 Holiday Peace Blend
The doTERRA Holiday Peace Blend is such a beautiful Holiday blend. It smells like Christmas trees. This blend is my favorite along with the Holiday Joy Blend.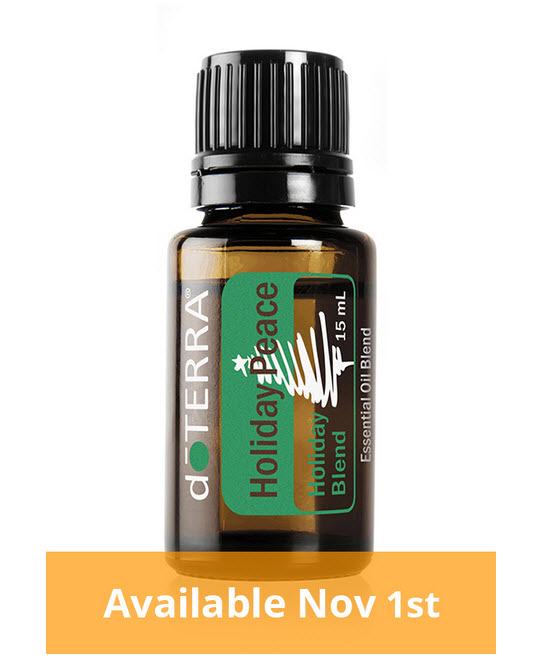 Essential Oil Roller Trio
This doTERRA Trio collection includes the roller bottle versions of the popular Serenity and Balance blends as well as Helicrysum. I can't wait to get this and keep a set in my purse for calming and de-stressing as well on my nightstand!
Tea Collection
The doTERRA holiday tea collection includes Immune Booster and Soothing tea blends. This is a great set for any tea lover!
Holiday Peace Hand wash set
The doTERRA Holiday Peace hand wash set is a great way to enjoy the Holiday peace blend in a nontoxic hand wash. I personally love the doTERRA Onguard hand wash for keeping germs at bay especially with kids so I can't wait to get this. The container is so cute too!
Truffle Collection
The doTERRA Holiday Truffle collection includes chocolates infused with essential oils! This is the perfect collection for any chocolate lover!
Nepal Dryer Ball Set
The doTERRA Holiday Nepal Dryer Ball set with Wintergreen essential oil is great way to manage your laundry naturally without chemicals. Just add a few drops of the wintergreen oil on the dryer balls and add them to your dryer. The dryer balls are 100% wool and are handmade with love from a wonderful group of women based in Kathmandu Nepal.
Linen Mist
The doTERRA Serenity Linen mist is a great way to infuse your linens with the relaxing aroma of the doTERRA serenity blend.
Shea butter collection
The doTERRA essential oil infused shea butter collection is a luxurious way to keep your skin healthy.
Storage Case
Store your essential oils in this beautiful case. The case is also great for travel.
Yarrow Pom Travel Collection
The doTERRA Holiday Yarrow Pom Travel collection is a great way to get the benefits of the Yarrow Pom essential oil in a convenient travel size and case. I personally love the Yarrow Pom products and use them daily for my skin health and for metabolism support.