Last Day!!
Today is the last day to save money during the doTERRA Flash Sale!! This sale has not been done before. To get access to these incredible values, create your account here and add the items to your cart. This promotion is available 1 per account. You will get access to wholesale pricing at 25% off as well as the option to enroll into the loyalty rewards program to start earning points that you can redeem in the future for free products. Taking part in the loyalty rewards program is totally optional. It's a great way to be rewarded for your purchases and will allow you to start earning points to get your essential oils purchases at amazing discounts. With the doTERRA membership you only pay for $35 annual fee for the first year and $25 for subsequent years (includes a free bottle of Peppertmint essential oil ($27.33 value!). There are no monthly commitment or purchase requirements. Taking part in the monthly loyalty rewards program (LRP) is totally optional. By creating your own doTERRA Wellness Account and becoming part of my team, you get access to 1:1 coaching and mentoring by me so you are never alone with your essential oils figuring out how to use them. I'm here to guide you on the safe usage of the oils as well as offer you ongoing support.
These are the products on sale: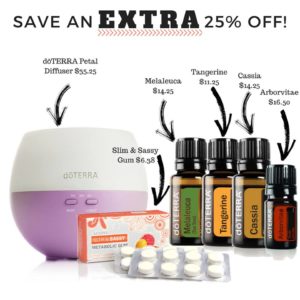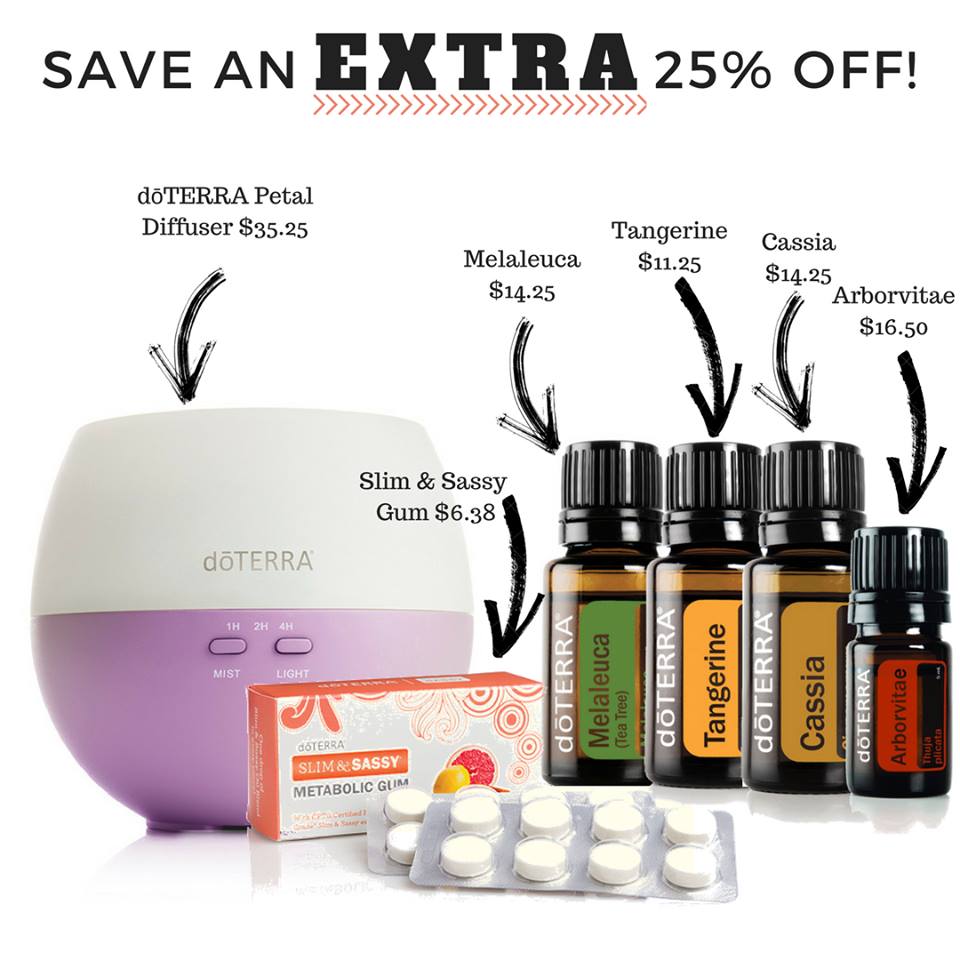 One of the best ways to take advantage of this promotion is to get the Family Essentials Kit which is one of the most popular starter kits and you can add the diffuser for extra discounts at 50% off!! Here is how you can save money today by getting this amazing Jumbo Family Essentials Kit! Add the Family Essentials Kit with Beadlets (item #60200540) to the cart and add the doTERRA Petal Diffuser (33150001) for 50% off. With this kit you will have all the most important essential oils on hand including the diffuser and you can get started with essential oils for your family at a great discount!