Natural Bug Repellent
doTERRA's Terrashield Spray is a natural bug repellent and great for any outdoor activities. It doesn't have harmful chemicals or other toxic ingredients. The spray is a non-toxic alternative for the whole family. If you love spending time outdoors, you will love the convenience and protection that the newly formulated doTERRA TerraShield Spray provides. It's convenient to carry in a backpack, a purse or the car for a quick bug bite prevention on the go. It is easy enough for the whole family to apply and is safe on your little ones! Help your kids take advantage of their summer outdoor activities by keeping them protected from insects. Find the spray here and the matching essential oil blend, perfect for diffusing, here.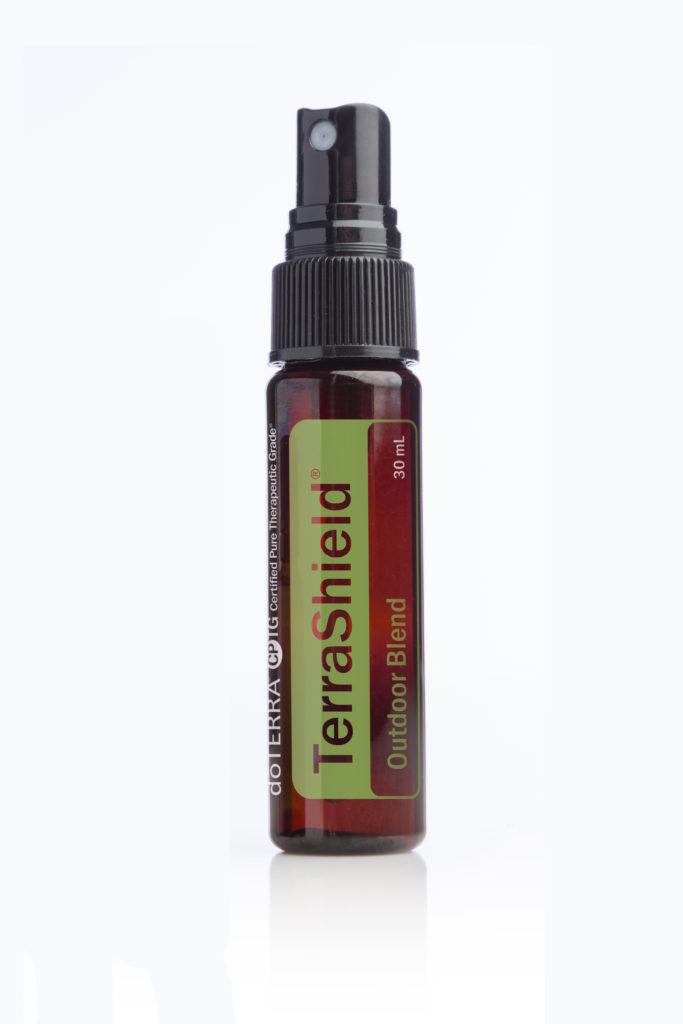 Uses
Apply TerraShield to the legs, arms, and neck before going outdoors or diffuse on your patio.
Take TerraShield on camping trips or to outdoor events.
Spray TerraShield around your door, window seals, and tent.
Cautions
Possible skin sensitivity. Keep out of reach of children. If you are pregnant, nursing, or under a doctor's care, consult your physician. Avoid contact with eyes, inner ears, and sensitive areas.